Garland Technology ensures complete network visibility by delivering a full platform of network test access point (TAPs) and packet broker products.
Garland Technology is committed to helping increase the value of your network by offering the industry's most reliable, economical, easy to deploy, network TAP, packet broker, and cloud visibility solutions. Garland Technology provides the scalability and flexibility to deploy what you need, when you need it, so you can focus on what's important - network visibility.
Provide Complete Visibility for High-performance Monitoring Solutions
Garland Technology's network TAPs (Test Access Points) make full duplex copies of network data without affecting network traffic, providing complete visibility and the high-performance, monitoring and security solutions require.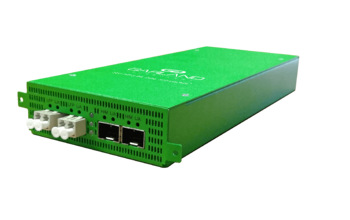 Passive Fiber Network TAPs
1/10/25/40/100/400G
'Breakout' TAP
10/100/1000M (1G)
'Breakout' TAP
1/10G
2×1 and 4×1 Aggregation
1/10/25/40/100G
1×5 and 1×3 Regeneration
1/10/40G
TAP | Filtering | NPB Hybrid
10/100/1000M (1G)
Data Diode | Military Grade
Purpose-built and Specialized for Today's Needs
Garland Technology recognizes the need for a cost effective solution that allows the flexibility and speed that is required for the networks of the future. Get the advantages of full-featured NPBs at a significantly less cost. We take the approach of providing solutions that are flexible and scalable for future on-demand growth with excellent ROI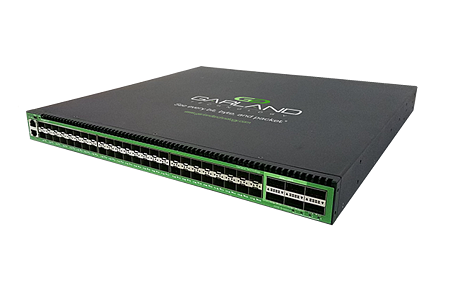 1/10/25/40/100G
Aggregate | Filter | Load balancing
1/10/40/100G
Time Stamping | Packet Slicing
10/100G
Deduplication | Packet Slicing
1/10/40G
TAP | Aggregate | Filter | Load balancing
"Before we found Garland our options were limited. It's either we go to a huge provider like Gigamon, which is super expensive, and doesn't give you a custom solution. Or the other end of the spectrum would be buying a 1G consumer grade mirror on Amazon and that wasn't going to solve our problem"
-Lou Rabon, Founder / CEO, Cyber Defense Group
"When I found Garland, I got a network expert on the phone and they configured a custom solution for us. Really from the beginning, from sales to the solution, to support. I can't say enough good things"
-Lou Rabon, Founder / CEO, Cyber Defense Group
"Garland Technology triumphs in highly-volatile and critical environments, allowing us to provide visibility into our customers formation, and help enterprises take proactive action against cyber-attacks.""
-Blake Darché, CSO, Area 1 Security