The Gold Standard for Dynamic Malware Analysis
Many security teams view malware sandboxing as a commodity product. Our customers see VMRay Analyzer as a disruptive technology and their hands-down choice for automated malware analysis.
Catching Threats Other Vendors Miss
Incorporating many industry "firsts" and "bests", VMRay Analyzer empowers DFIR teams to deepen their insight into malware behavior, streamline investigations, and enhance incident response across the enterprise.
Delivering What Matters Most
Engineered for evasion resistance
VMRay Analyzer runs solely in the hypervisor layer, an unprecedented engineering feat that allows monitoring to take place from outside the analysis environment. By always remaining invisible, VMRay defeats even the most evasive measures built into advanced threats.
Full visibility into malware behavior
As malware executes in the sandbox, VMRay transparently monitors every interaction with the target machine, logging all control flow mechanisms, calling conventions and privilege levels. With complete and continuous visibility into malicious behavior, the SOC team can quickly and accurately triage the most urgent threats for further investigation or mitigation.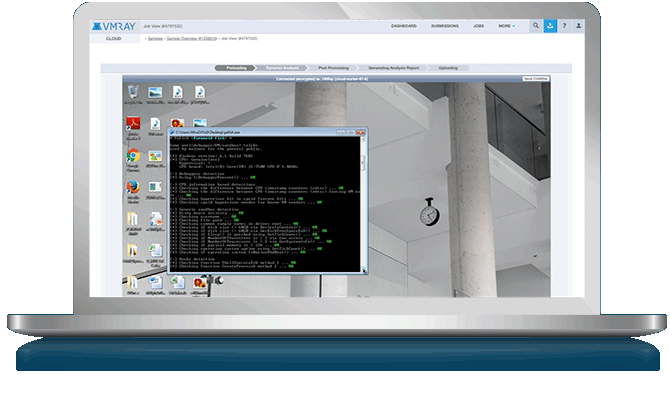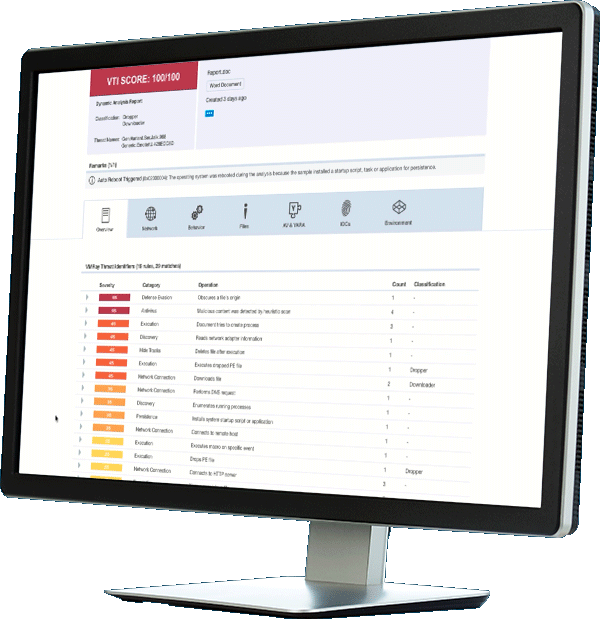 Output that's all signal, no noise
Noisy results are a daily frustration for SOC analysts and managers. Excessive noise impedes manual investigations, and it discourages efforts to automate the sharing of results—because doing so propagates the weaknesses of those results to other systems. VMRay's Intelligent Monitoring generates concise, focused output that only addresses the malware's core behavior. This eliminates false positives, streamlines analysis, and scales automated detection.