Multipoint GROUP is a leading distributor of IT security and Internet technology solutions, providing the channel partners in the mediterranean area with reliable, supported solutions from world-leading hardware and software vendors.
The company was founded by Ricardo Resnik in 2009, as Managing Director and partner.
Our values:
Value-added sales: Top-level technical support to support their resellers and end customers – pre- and post-sales.
Focusing on high-value products: solutions that produce a real solution to real-world problems.
Professional and business ethics: Work according to high standards to ensure transparency and security for customers.
Our mission
Cyber Strong IT
By providing solutions for the 4 basics of information security
To protect the organization you must know what exists within the network and what connects to them from the outside.
Moltipoint provides world-leading solutions for scanning the entire network and identifying gaps and vulnerabilities used by hackers
Efficient management of all assets and users in the network, leads to a more secure and durable network and frees up essential resources for critical security tasks. Multipoint provides a variety of IT management solutions that will achieve these goals quickly
Control is the ability to answer the questions about who is approaching, where he is approaching and what he is doing, and then you need the ability to restrict traffic according to the risks and threats to the organization. Solutions for managing permissions, managing access to data and more.
At the core of any organization's defense strategy must be the most essential defenses – from the first line of defense with malicious code to the last line of defense with backup and everything in between.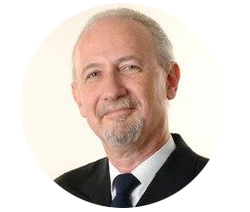 Ricardo Resnik
CEO of MultiPoint
Mr. Ricardo Resnik has a long experience in the Value Added Distribution business, working for several distributors in different parts of the world such as Computer 2000 and Techdata. In 1996 founded Renaissance (REL) in Israel, the first Symantec & McAfee distributor in the region, and ran the company for 8 years, until it was sold to Arrow – now Arrow Israel. Later was a founding partner of TrekIT as V.P. of Marketing. Resnik left the company to found MultiPoint in 2009.
Mr. Resnik is a gadget & technology lover, and a Formula 1 fanatic. Married, with 5 children. Has a degree in Electronics Engineering.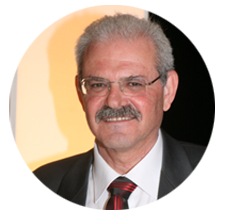 Mr. Arie Wolman Sales Executive with over 30 years of management experience in the field of IT and Networking. Successful track record in managing all stages of sales and marketing campaign: coordination with R&D, market analysis and research, lead generation, market penetration and growth. Revenue-driven manager with a proven ability to lead in a globally-oriented, dynamic environment.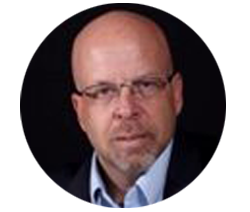 Marcelo Printac
VP Business Development
Holds over 20 years of experience in Establishing and Managing Hardware, Software & Cyber Sales and Marketing Departments. Previously established the TOSHIBA and Apple Distribution Department in Israel, and was a leader in the introduction of unique information / cyber security solutions as part of Mobisec and ITFS Group. Marcelo holds a BA in Business Administration and a is a graduate of Software Engineering from John Bryce.
Vishal Bhatia
Manager - Channel and Business Operations MEA
Mr. Bhatia is a proven IT Channel sales consultant and Channel manager and has been working across the Middle East & Africa region while developing & managing channels in the new regions and driving business for new technology. He is responsible for managing Multipoint's regional expansion for Channel & business development.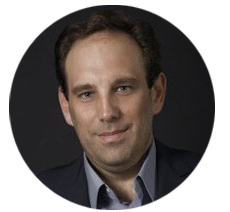 Nikos Christakis
Sales Director, Europe
Experienced International Sales & Business Manager. In his previous positions, Christakis served in sales and product management positions for technology companies in the Greek market, including Samsung and Media Markt. Christakis holds a degree in Electrical Engineering from the Institute of Technology of Crete.
Lucian Chete
Romania-Moldova Sales Manager
With over 20 years of experience in the IT&C sector, offering R&D and specialized support to different client from government, healthcare, educations, utilities, banking and private business, and with expertise in GDPR, CDPO services, information security and quality management, through a network of business partners in Romania and the Republic of Moldova. Lucian hold a degree in Economic Engineering from the Technical University of Cluj-Napoca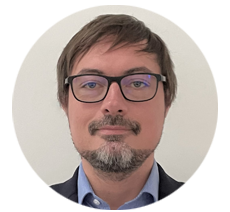 Margus Maido-Fiveger
North Europe Sales Manager
Mr. Margus Maido-Fiveger has international business development management experience in the field of IT education and outsourcing. He has represented brands like Garmin, TomTom, LG and Lenovo. Responsibilities have included the full cycle of launching new products in the market. Due to that has established a strong network of contacts in IT hardware and software installers, wholesalers and resellers.